Summer Fancy Food Show NY 2017


TUNISIA AT SUMMER FANCY FOOD SHOW 2017
Tunisia grabbed headlines this fall when the Nobel Peace Prize was awarded to a Tunisian democracy group. Now it is hoping to garner more attention for its distinctive foods as the partner country for the Summer Fancy Food Show due to be held next June in New York.
Summer Fancy Food Show is the largest specialty food trade event in North America and the leading showcase of industry innovation, bringing specialty food's top manufacturers, buyers, and thought leaders together under one roof for three days. More than 180,000 products, 25,000 buyers, and 2,500 exhibitors will be part of the show.
Tunisia has a rich culinary history flavored with Arab, Greek, French, Turkish and Spanish influences, but its food is not as widely known in the U.S. as that of other Mediterranean and North African countries. That may start to change.
At the show, more than 35 Tunisian companies will present a wide range of products including olive oil, pasta, dates, biscuits, confections, spicy harissa, candies, jam, tuna and organic products in a special pavilion with 4000 sq ft exhibition space at the international trade event. There will be chef demonstrations and tastings each day.
The Tunisian Pavilion will be well located during this edition at the entrance of the main exhibition hall (Level 3).
Tunisia first exhibited at the Summer Fancy Food Show in 1999. This year's presence is its largest yet. As partner country, Tunisia has an opportunity to promote its image and the Tunisian products (Tunisia's third largest manufacturing sector) in the U.S. market
Discover the singularities of Tunisian Food

Tunisian Pavilion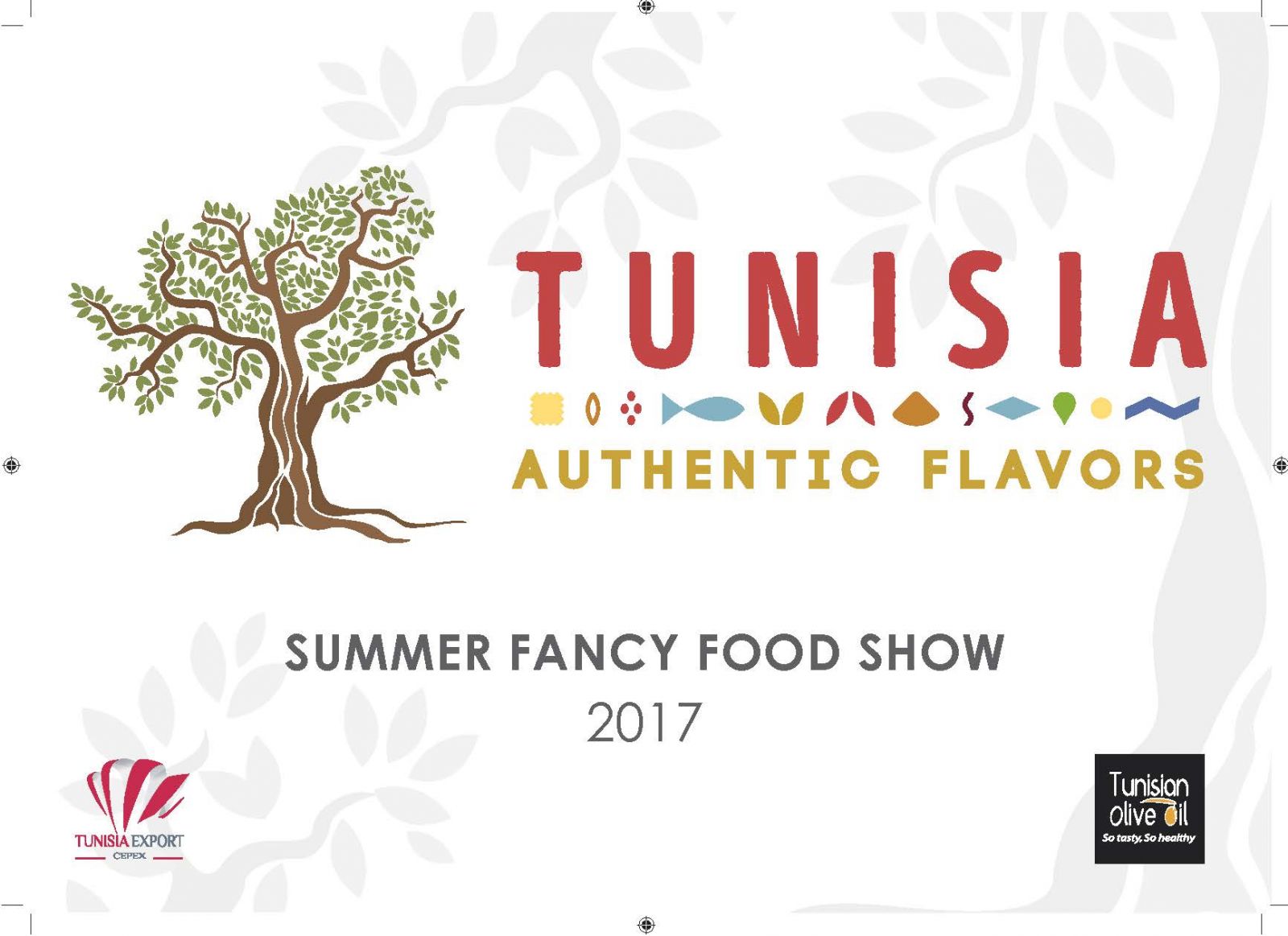 For Further Informations
Partners